Arrival Fashion Ltd. started journey in 1998 with only 2 production lines. Production capacity was only 50 K. In 2006 company shifted to new production unit with increased production capacity to 350K pairs in a month. Arrival fashion emphasizes on Quality assurance of our products. We maintain International level of standard from sourcing fabrics to finished products. We have an independent quality team with 112 members. Products go through 11 check points to ensure best quality.
Message of Managing Director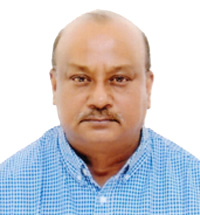 MR. SHAFIQUL ISLAM
Managing Director
It is with great pleasure that I welcome you to Arrival Fashion Ltd. Since our inception in 1998, we have been working with dedication and endeavor that led us to become the most respected woven garments manufacturer in Bangladesh. We have embraced our core values (Honesty, Integrity, Dedication, Quality and Simplicity) as the driving force of the sustainable growth of our Company. Our business goal is to produce top Quality woven product by adhering to just in Time Schedule supported by Professional team synergy and by advanced technology. We are seeking higher corporate value of hire significance by pursuing innovative quality in relation to clients, employees & society.

We have started our journey with a vision "to be a leading business group in fashion industry" by offering best price & quality services.